Beyond The Fringe
Han Tang, Costanza Baj, Giulia Zanette  | 5 MIN  | Catalonia
NATIONAL SECTION
SYNOPSIS
In a quiet evening, an intriguing little paper figure magically emerges from a notebook. At first, it was full of curiosity and excitement. But soon, when the little paper figure suddenly discovers just how small and fragile and alone it is in this big, foreign world, fear sets in and causes it to crumble up. The little paper figure dives into its unconsciousness to discover where it came from and finds the strength to make the tough decision to rip itself from the paper where it came from in order to explore the world beyond. This is a coming-of-age story about leaving home.
GALLERY
SPECIFICATIONS
| | |
| --- | --- |
| International title | Beyond The Fringe |
| Director | Han Tang, Costanza Baj, Giulia Zanette |
| Screenplay | Han Tang, Costanza Baj, Giulia Zanette |
| Country | Catalonia |
| Year | 2022 |
| Length | 5′ |
| Language | No dialogue |
| Subtitles | – |
| Production | – |
| | |
DIRECTOR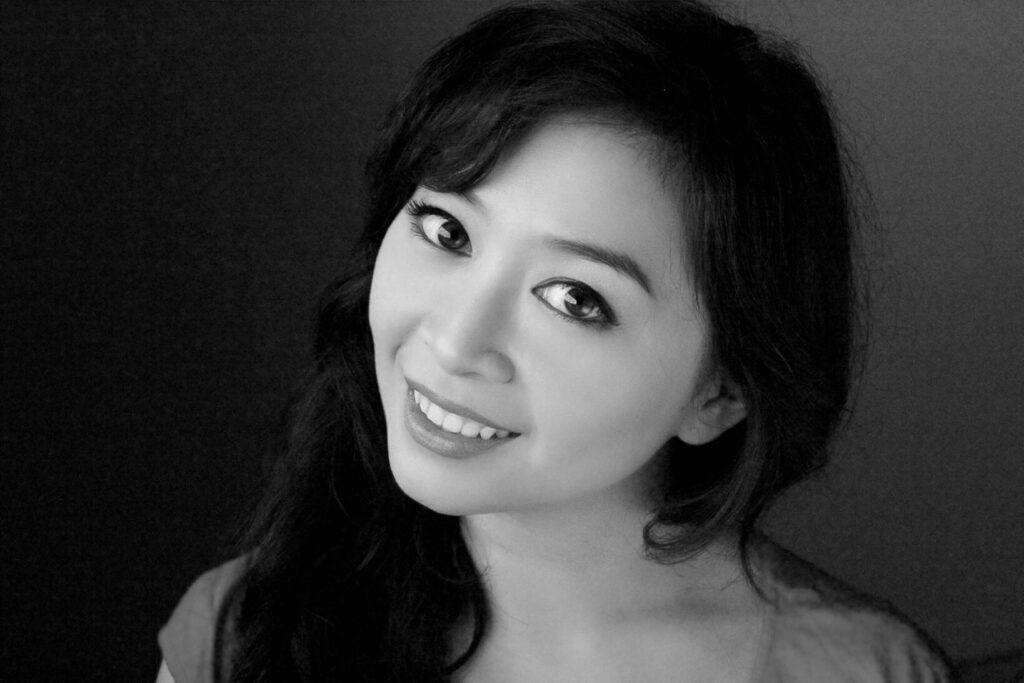 Han Tang, Costanza Baj, Giulia Zanette
Han received her Bachelor of Fine Art in Drama from the world-renowned Juilliard School in New York. With over a decade of experience as a writer, director, and actor, Han has collaborated with theater giants such as OBIE and Drama Desk Award-winning director Joanne Akalaitis, as well as Tony Award-winning directors John Rando and Sam Gold. Her stage work includes "The Bacchae" at the New York Public Theater, "The Peony Pavilion" with Broadway Asia, and "Postcard From Earth" at the Guthrie Theater in Minneapolis. In 2005, Han made her theater directing debut with "AIDS Gives a Party" in New York. And in 2019, she wrote, directed, and produced "Missing 11" at China's National Theater Blackbox Theater. Han's film directing credits include "Love? Pain," an official selection at the DisOrient Film Festival of Oregon 2009, and "Trumpers???" US premiere at the DC Asian and Pacific American Film Festival 2023 and won the 2023 Cannes World Film Festival's Best Family/Children Film award. Additionally, Han holds an MA in Stop Motion Animation and a Master's in Arts and Culture Management. Currently residing in Barcelona, Spain, Han is pursuing a Ph.D. focus on Arts and Politics.
In 2020, Giulia graduated with her 3D short film "Abdita" with an Animation degree from the Experimental Centre of Cinematography/National School of Film in Turin, and completed an internship at Maga Animation studio in Monza, Italy. In 2021, she worked at Doghead Animation in Pisa, Italy, as a Colorist for the Netflix series "Tear Along The Dotted Line." A year later Giulia furthered her education and obtained a Master's degree in Stop Motion Animation from BAU Barcelona School of Design. Currently, Giulia works as a freelance animator based in Italy.
Born and raised in Italy, Costanza earned a scenography degree from the Brera Academy of Fine Arts. After various jobs as a freelance graphic designer and illustrator, she obtained a MA in stop-motion animation at BAU College of Arts & Design Barcelona. She did a training internship at the animation studio Citoplasmas and collaborated with Christoph Brehme on Roberto Villa's music video "Liberazione". 
FESTIVALS
World Premiere SXSW, USA
Stuttgart Festival of Animated Film, Germany
Baix Animada, Brasil
… among others
POSTER