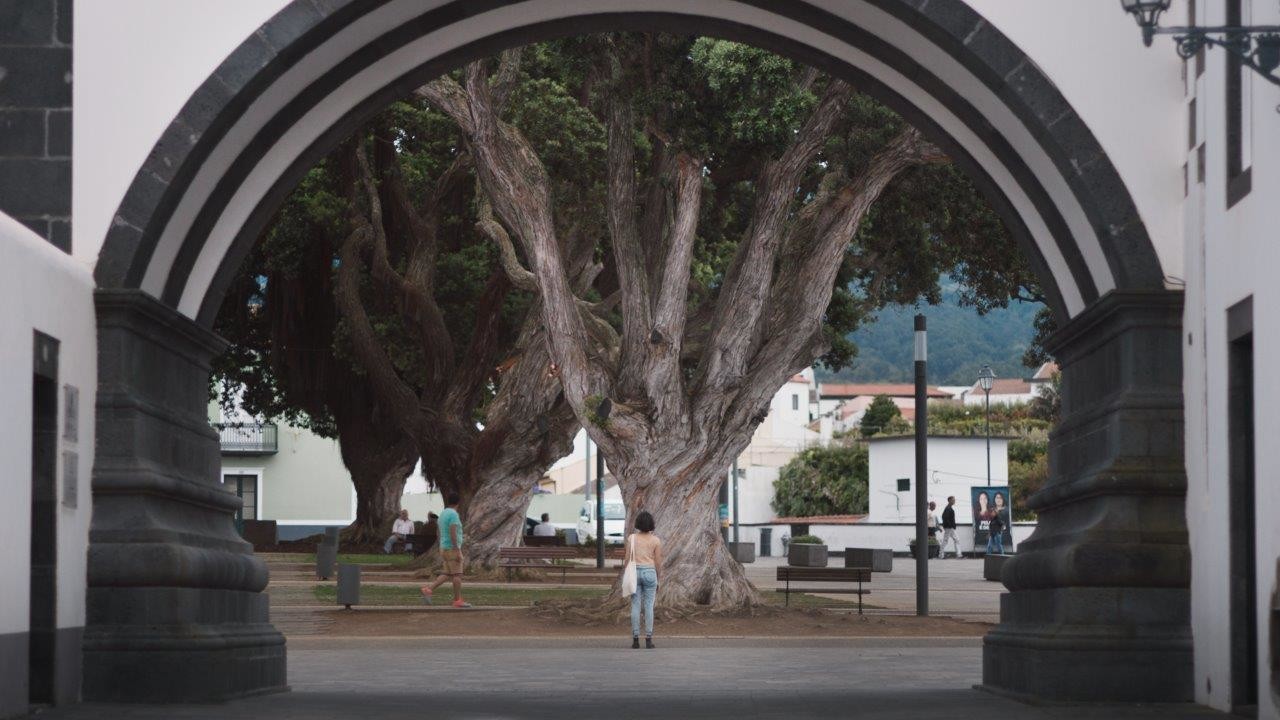 Sycorax
Lois Patiño i Matías Piñeiro | 20 MIN | Espanya
CATEGORIA INTERNACIONAL
SINOPSI
Qui és Sycorax? El primer personatge a trepitjar l'illa de "La Tempesta" de William Shakespeare.
Però el problema a l'obra és que Sycorax no té veu. És a penes esmentada per Pròsper com una bruixa dolenta, vella i encorbada, que va tancar vilment a Ariel, l'esperit de l'aire, en un arbre.
Però, per què tancaria Ariel en un arbre? Aquí, nosaltres, no creuríem tant a Pròsper.
GALERIA
FITXA TÈCNICA
| | |
| --- | --- |
| Títol internacional | Sycorax |
| Direcció | Lois Patiño i Marías Piñeiro |
| Guió | Lois Patiño |
| País de producció | Espanya |
| Any | 2021 |
| Durada | 20′ |
| Idioma | Portuguès i castellà |
| Subtítols | Català |
| Productora | Filmika Galaika |
| | |
DIRECTORS
Lois Patiño
Nascut a Vigo, Astúries, 1983. Cineasta i artista resident a Madrid. Les seves pel·lícules i videoinstal·lacions treballen al voltant de l'experiència contemplativa i la relació entre les persones i el paisatge. Les seves obres s'han mostrat en festivals de cinema com la Berlinale, Locarno, Rotterdam, Toronto o NYFF; i a fires d'art com ARCO, Paris Photo, Photo London, Unseen o la Triennal d'Aichi.
FILMOGRAFÍA:
Ariel, co-directed with Lois Patiño, 2022
Sycorax co-directed with Lois Patiño, 2022
Lúa vermella, 2020
Fajr, 2016
Noite sem distância, 2015
Costa da morte, 2013
Matías Piñeiro
Nascut a Buenos Aires, Argentina, 1982. Guionista i director, viu a Nova York, EUA. Durant els darrers deu anys ha estat desenvolupant un cicle de pel·lícules basat en els papers femenins de les comèdies de William Shakespeare anomenat "The Shakespeareads". També és professor de cinema i programador de cinema. Actualment està treballant amb la cineasta galícia Lois Patiño en Ariel, un llargmetratge basat en "La tempesta" de Shakespeare.
FILMOGRAFÍA:
Ariel, co-directed with Lois Patiño, 2022
Sycorax, 2021
Isabella, 2020
Hermia & Helena, 2016
La Princesa de Francia / The Princess of France, 2014
Viola, 2012
FESTIVALS
Cannes Quinzaine des Réalisateurs
Toronto International Film Festival
POSTER