 Animation workshop with Martina Rogers
ACTIVITY
Martina Rogers proposes a workshop where we will create a collective animation film from observing and capturing the environment around Museu del Ter.
With an open and curious eye we will explore the textures, shapes and colors of the environment to make a record with different plastic and animation techniques.
What is the texture of the tree scorces in the walkway? What are the shapes of the stones on the banks of the Ter river? What drawings emerge from the earth where we stand?
We will experiment and create a living archive of everything that surrounds us to make a film. Get ready to draw and play with the stopmotion technique!
At the same time, there will be a Sound Creation Workshop organized by Associació Cultural La Clota, where the soundtrack of this animated film will be created.
GALLERY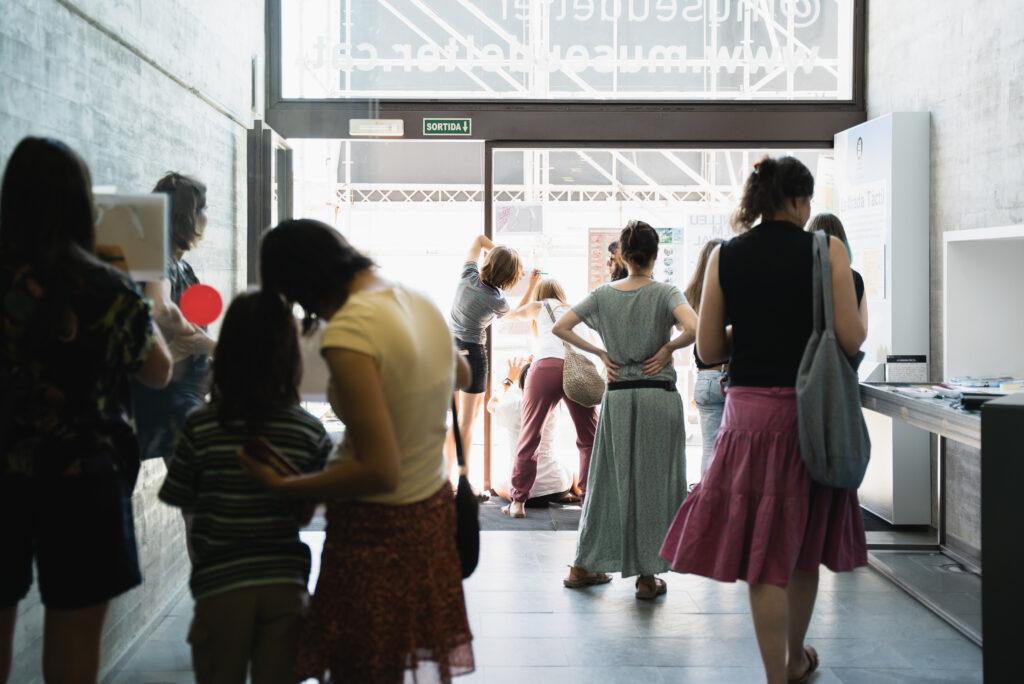 INSCRIPTIONS
INFORMATION
*Maximum capacity: 15 places
MARTINA ROGERS
Martina Rogers
Visual artist, graduated in Audiovisual Communication at the Universitat Autònoma de Barcelona.
Her fascination for the plastic arts combined with her training in audiovisual language, has allowed her to integrate techniques such as drawing, painting, ceramics or collage within the cinema.
Playing and experimenting are the basis of her creative processes. Some of her films have been selected in several film festivals such as L'Alternativa Barcelona Independent Film Festival (Barcelona), Mostra de Films de Dones (Barcelona), Aguilar Film Fest (Aguilar del Campóo), Animac Mostra Internacional d'Animació de Catalunya (Lleida) and have been screened in some cultural centers such as Tabakalera (Donostia) or the CCCB (Centre de Cultura Contemporània de Barcelona). She has organized and worked as an animation teacher in different workshops in libraries, schools and film festivals. She is the founder of Les Mans, a space for creation and training in ceramics and other artistic disciplines in Barcelona.
Creator of films or video installations such as: Materialíssimes (2020) 33″, La tornera (2019) 05″, OXXXO (2018) 4'10", Adentros (2018) 3'40", A Fairy Film (2017) 2'07" and This is not a skating show (2017) 3'08".
Other Activities MFF+D