FESTIVAL LOCATIONS
Museu del Ter
An open-air cinema in a privileged setting.
The exterior of the Ter river Museum, located in one of the most active social and leisure areas of Manlleu, is the main stage of the Manlleu Film Festival. Equipped with a screen of more than 7 metres, the exterior of this old textile factory is a luxurious setting for enjoying small-format cinema in the best conditions under the sky of July.
Teatre Municipal de Manlleu
The local theatre turned into a cinema.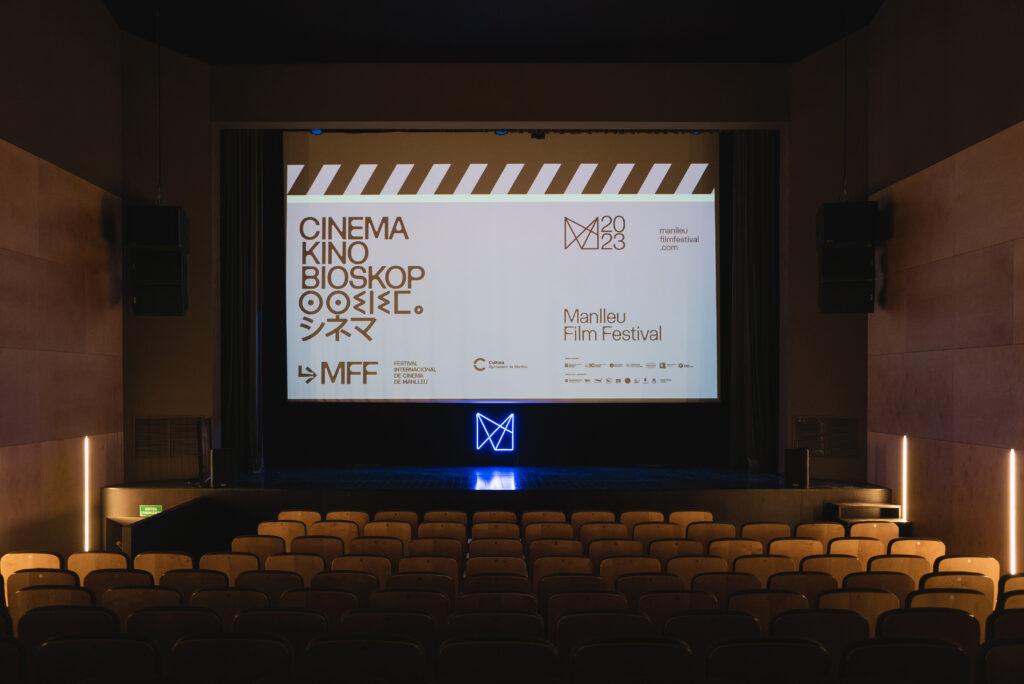 Located in the city center, the theatre is an essential ally of the Festival, where we can enjoy the most special screening sessions. With a capacity for more than 200 people, the theatre hosts also the opening and the closing ceremonies.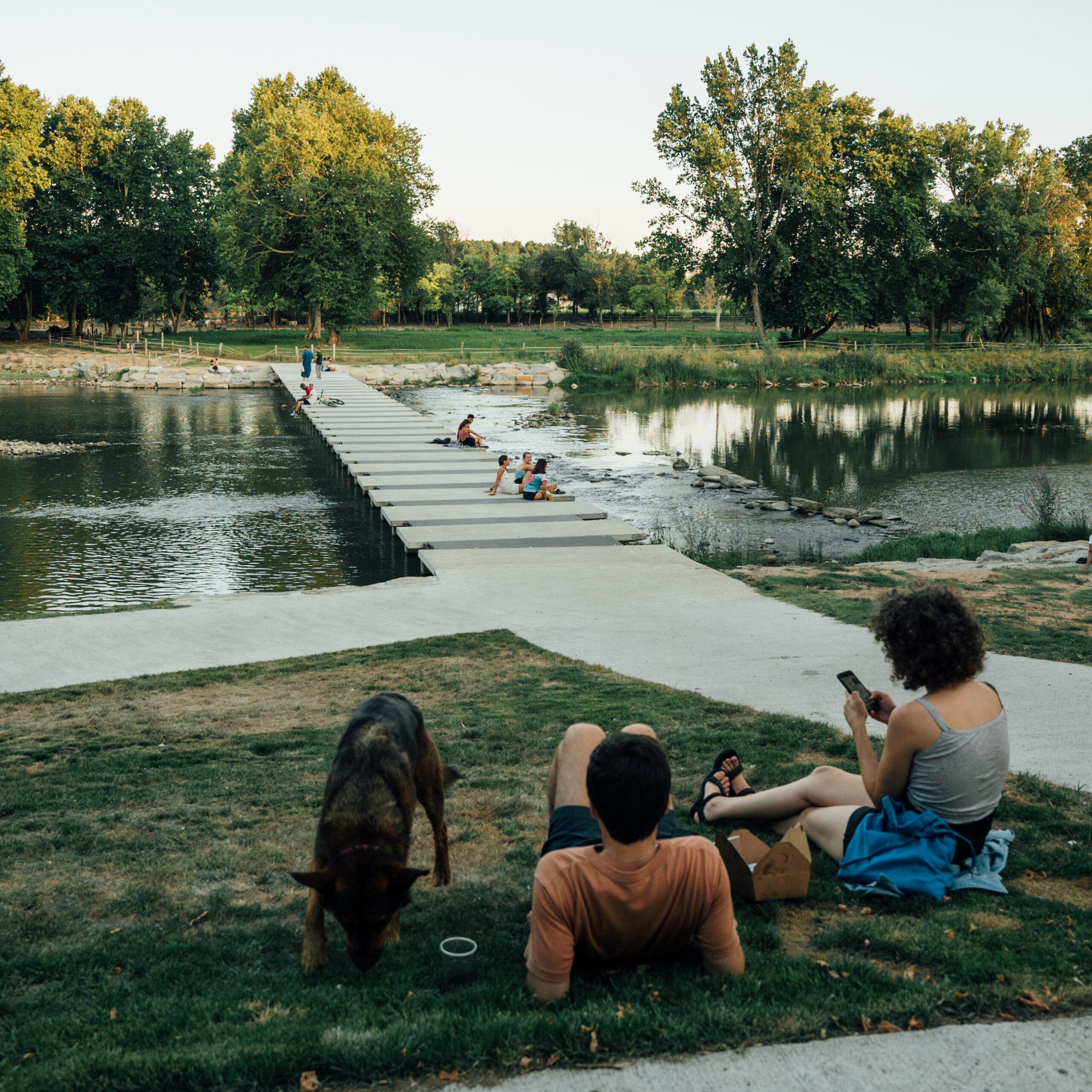 Manlleu
Manlleu is a city located in the central part of the Osona region. About an hour away from Barcelona and Girona, the two main cultural hotspots of the country, Manlleu is a thousand-year-old city with its own identity and an outstanding industrial past.
Manlleu's industrial past is still present today in many of the area's tourist attractions, such as the Colònia Rusiñol with the Cau Faluga, the old modernist-style residence of the Rusiñol family and the old Can Sanglas river factory, now converted into the Museu del Ter.
One of the main locations of the MFF is the exterior of the Museu del Ter, which is located in a privileged setting on the banks of the river Ter, and which allows visitors to enjoy large green spaces and the picnic area on the Passeig del Ter, the liveliest open-air leisure spot in Manlleu.